Beagle Art Print - Finders Keepers
$12.49
---
Beagle Art Print A Beagle snacking on an entire pizza with the tagline: "Finders Keepers." Those Beagles sure can sniff out a snack! Beagle art is printed on heavy acid-free matte...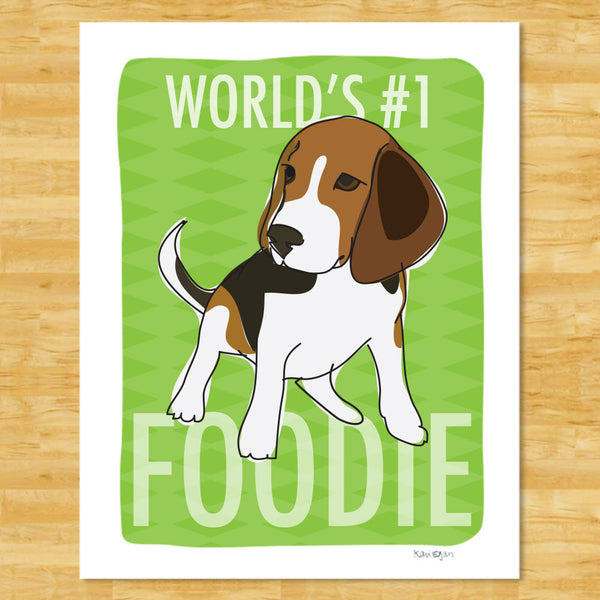 Beagle Art Print - World's Number One Foodie
$12.49
---
Beagle Art Print  A cute Beagle dog with a bright green background and the words: "World's #1 Foodie." Beagles are well known for their superior sense of smell and ability...