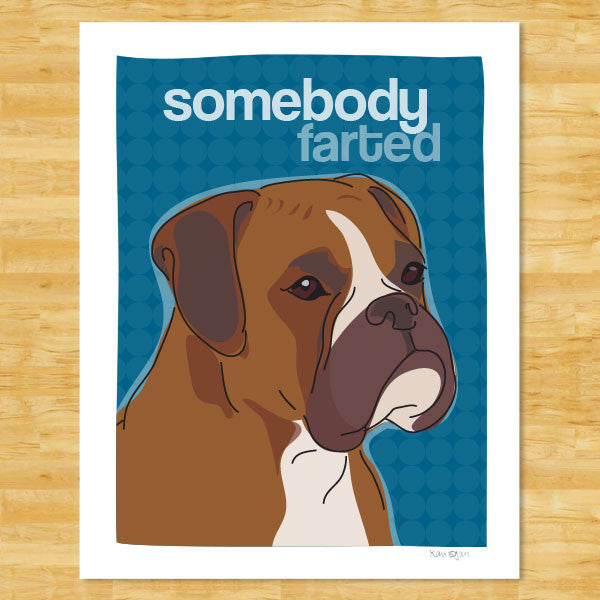 Boxer Dog Art Print - Somebody Farted
$12.49
---
Boxer Dog Art PrintThis sweet (and totally innocent) Boxer dog poses along with the words "Somebody Farted." Boxer dog art is printed on heavy acid-free matte paper with museum quality...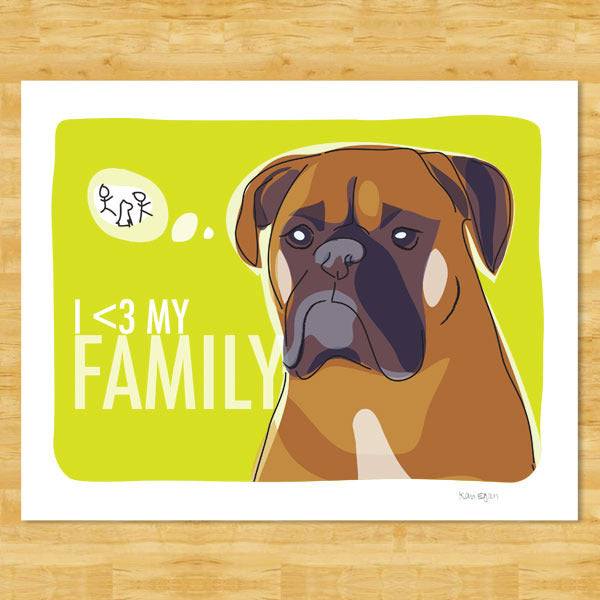 Boxer Dog Art Print - I Heart My Family
$12.49
---
Boxer Dog Art Print  Colorful Boxer illustration with the tagline "I <3 My Family." Boxer dog owners will tell you these are the best family dogs around. Boxer dog art...